Royden Stock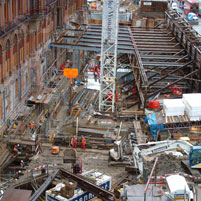 I first came to Grade 1 listed St. Pancras Chambers as a security guard with a film unit in 1996. It was to be the start of a 17 year association that saw me become the security supervisor responsible for all the nearby properties owned or purchased by London & Continental Stations & Properties under the Channel Tunnel Railways Act, in order to bring the high-speed lines into St. Pancras for Eurostar and High Speed 1.
In 2006 I joined Laing O'Rourke, the contractor appointed for the enabling works on St. Pancras Chambers. When their work ended in 2007 I joined the developer of the building, Manhattan Loft Corporation, as work got under way to adapt and restore some of the site to reopen in 2011 as the St. Pancras Renaissance Hotel.
I then joined Marriott, the hotel group responsible for running the hotel, as Tour Guide and Historian.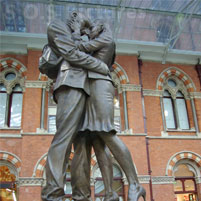 During those 17 years I got a unique insight into the workings of modern an ancient railway companies; the history of St. Pancras Chambers, formerly the Midland Grand Hotel; Victorian Gothic architecture; the hotel industry and its history; and modern and ancient building practices.
I took over 20,000 photographs of the works, met countless artists, artisans, chefs, Churchmen & women, Lords and Ladies and even the Duke and Duchess of Cornwall.
I gave tours to over 25,000 members of the public, supervised many Open House events allowing in excess of 35,000 people to see and enjoy the building and I met many people that had worked in the building and were willing to share their stories with me.
Many films, commercials, pop promos, documentaries, photo shoots, art exhibitions and fairs have used the building over the years.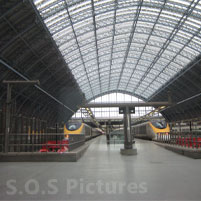 I have an extensive list of these as well as personal anecdotes of those whilst I was there.
Over the years I have given many talks and presentations all over the country to groups varying from local W.I. members, the Association of Chief Police Officers, many groups of students, the American Institute of Architects, Nadfas members, the Victorian Society, the Hong Kong Institute of Engineers, Film Location Managers etc.,
A regular churchgoer at Holy Trinity Church, Broadstairs, I moved to Cliftonville in July 2014.
This site is to help promote my lectures and talks; to encourage the study of Architecture and its associated practises; to provide photographs and souvenirs of the building; to hopefully return to conducting tours of the building and station by popular demand.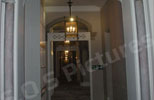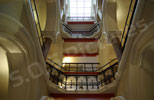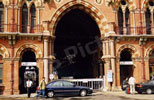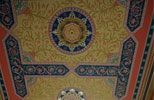 About
Back in 1996, when I first saw the interior of what was then called St. Pancras Chambers, I was astonished that I had never paid this building much attention in the past. But I am not the only person to pass the building without really noticing it or knowing exactly what it is, as I have discovered over the years since then. Many thousands of people visited the building while it was open to the public between 1997 and 2005. Very few of these people knew the origin or what lies inside.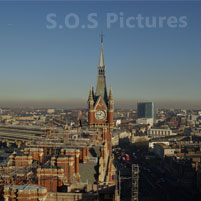 After reading every book or document I could discover regarding St. Pancras Chambers or the Midland Grand Hotel, it was apparent to me that there was a great deal of information either missing or confused and I should attempt to unravel the myths and mistakes and fill in those gaps.
This site is the culmination of my research over the past seventeen years, and is as honest and accurate as I believe is possible. It has become my passion to extract the facts about the almost uncharted history of the building when it operated as a hotel and beyond.
During this research as well as trawling the archives held in the National Archives at Kew, documents held at The National Railway Museum, The Midland Railway Society and Trust, The Census' of 1911, 1901, 1891 and1881, Newspapers, articles and books, personal anecdotes, and most importantly from the building itself.
Having sat through many hours of meetings at St. Pancras I also know that the meeting minutes are only as good as the person writing them, that they give only a partial picture of what was going on and that they alone are no guarantee of the facts.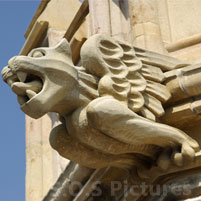 Previous studies and research by others, often used time after time as a statement of facts are often inaccurate due to poor or incomplete or misunderstood research.
What I have tried to do is bring together every known account about the Midland Grand, every piece of information available and in many cases check and see if this corresponds with the building itself. I have been very fortunate to have been given unlimited access to the building and the information available.
No-one has ever tried to write a comprehensive history about this hotel before, and now the building is devoid of most of the heritage left behind from those early days, making it impossible for anyone else to come along and see it as I have.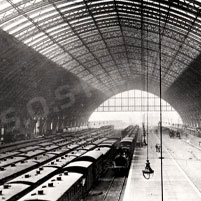 An important lesson should be learned from this wonderful building; a lesson that English Heritage should build into their way of thinking and that the government should support financially- that the importance and history of a listed building should come first, and that proper, controlled recording of the building should take place before any work is undertaken, and then during works all things uncovered should be recorded.
These documents should then be held by a public body for reference, and all subsequent works documents added to them.
This would stop the erosion of heritage and the duplication of work and should mean a more original building at a keener price.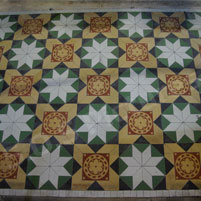 I have been both helped and hindered by the thousands of people I have met whilst doing my research: helped by those giving positive and accurate advice and personal memories, knowledge and experience; hindered by those who are negative or simply not interested in saving the true history of a fine building, sometimes just out to further their own prosperity.